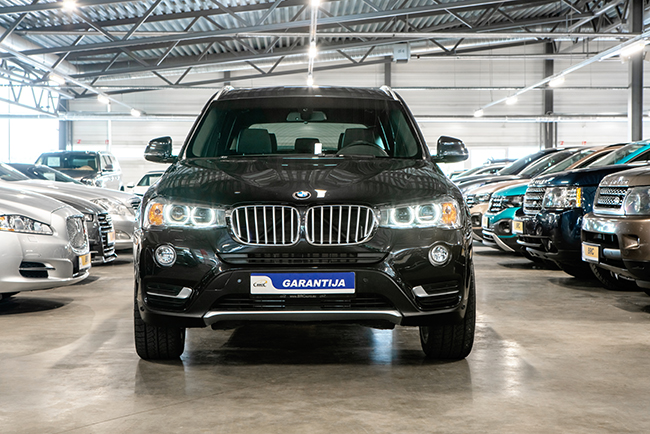 BRC warranty benefits
Solving failures of main vehicle components
5 years warranty period for used vehicles
A temporary replacement vehicle in the event of your vehicle break-down or repairs exceeding 24 hours
Scope of the warranty

BRC ensures that a used vehicle, which is offered for sale, is in good technical condition and can be used in accordance with its intended usage, i.e. a vehicle has a valid technical maintenance certificate. If a vehicle has no technical maintenance certificate, BRC must ensure that such vehicle meets all and any mandatory requirements necessary to obtain such a certificate. Should an authorized person who carries out technical maintenance find that a vehicle does not meet the effective technical maintenance requirements, BRC shall repair at its own expense that vehicle, so that the vehicle meets the said requirements. Taking into consideration the fact that a vehicle is used, the warranty shall only apply to that vehicle's engine, gearbox and components that have been replaced, or work that has been performed at the BRC workshop. The warranty does not cover any other unlisted vehicle's mechanisms and components, including, but not limited to, the chassis, clutch, brake system, shock absorbers, exhaust system, brake pads, wheel discs, lamps, windows, electronics, vehicle control units, etc.

Warranty does not apply

The warranty does not apply to a vehicle that has been remade, i.e. its engine power was increased, gearbox replaced, construction changed, etc. During the warranty period, repairs of a vehicle shall be carried out following the mandatory technical requirements by way of replacing or repairing defective components. Replaced components shall become the property of BRC. The purchaser shall not pay for the works of disassembly and assembly of spare parts during the warranty period, unless such had to be performed as a result of some changes of a vehicle not made by BRC.

The warranty shall not cover regulation works either, such as the following: adjustment and regulation of doors and sunroof, air noise and lack of tightness in the doors and sunroof, wheel mounting and balancing, fuel and oil consumption if they do not exceed the manufacturer's limits.
General information:
The warranty will be invalid if any technical maintenance or other repairs of a vehicle are carried out at a place other than a BRC workshop.
BRC Service shall carry out warranty works regardless of the BRC centre where a vehicle was purchased. Defects that are stated in a certificate of transfer and acceptance of a vehicle shall not be covered by the warranty, and can be eliminated at the purchaser's expense at the latter's request.
During the warranty period, any defective components shall be replaced with new ones where it is impossible to repair them properly. The warranty shall not cover the purchaser's indirect and direct expenses related with the rental of a replacement vehicle, taxi expenses, and transportation of a broken-down vehicle, accommodation or downtime of a repaired vehicle.