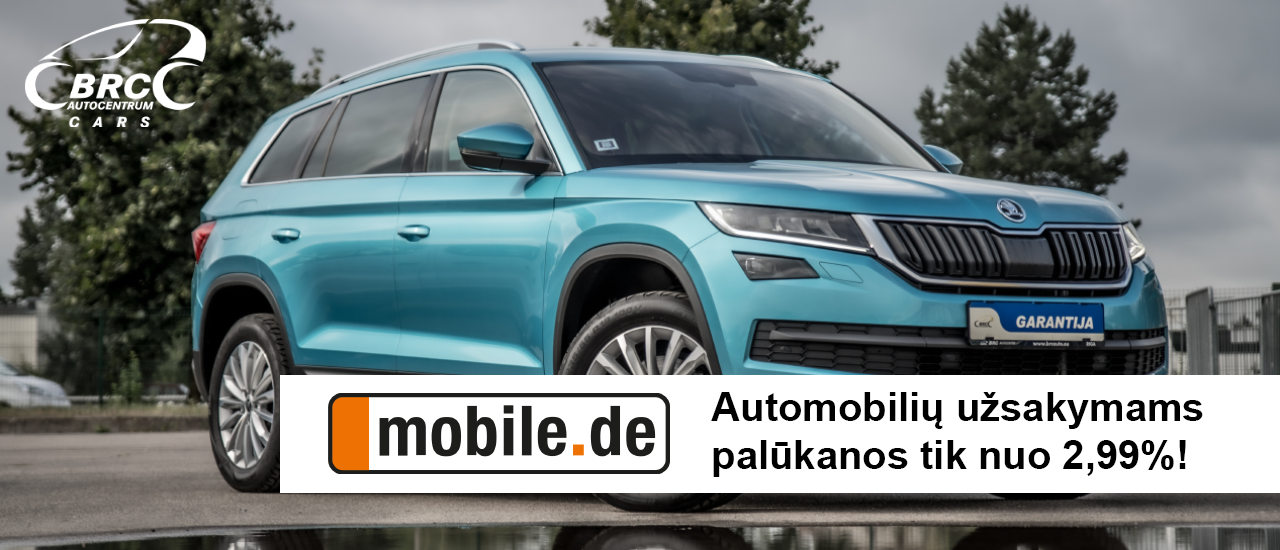 IT IS REALLY POSSIBLE NOW!
If you have been looking for a suitable and reliable car for several months but did not succeed to find it in Lithuania, take advantage of the exclusive Šiaulių Bankas leasing Šiaulių Bankas leasing offer and order it from mobile.de.
The interest rate is only from 2.99%, so choose boldly – it became possible now!

Make your choice
This is how it works:
1. Choose the most suitable car for you.
2. Fill in the application.
3. Wait for a call from the sales manager to discuss the important details such as specifications of the car, the day it will be delivered to Lithuania, etc.

Important details:
1. It will take some time, usually about 2 weeks, for us to transport your car to Lithuania, prepare it for technical inspection, register and perform other formalities.
2. This proposal only applies to passenger cars and does not apply to commercial vehicles.
---
Šiaulių Bankas lends responsibly, therefore it will assess your creditworthiness before concluding a car leasing agreement and may refuse to enter into it. We kindly recommend that You carefully assess your personal and / or family financial capabilities before making any financial commitments. Improper fulfilment of financial obligations can affect your credit history and make borrowing more expensive.
---
A typical example. If you bought a car for EUR 20,000 and paid an initial payment of EUR 4,000 to the car dealer from your own funds, the total amount of consumer credit would be EUR 16,000 and the total amount paid by the consumer credit borrower would be EUR 17,664.08, calculated including leasing interest payable during the loan period (EUR 1,464.08), an administrative fee (EUR 200) and, assuming that the term of the leasing agreement is 5 years, the currency is the euro, and the variable interest rate is 3.50%. (3.50% margin and 6-month EURIBOR). The annual rate of the total consumer credit price would be 4.09 per cent, the monthly instalment - EUR 291.07. The car must be insured with KASKO insurance, at the consumer's expense, with an insurance company (insurance costs are not included in the annual rate of the total credit price). This example is for informational purposes only.
---